Welcome
NHS Citizen
Welcome to the NHS Citizen webcasting site. This is where you can watch webcasts that the NHS Citizen programme team runs as part of the development and running of NHS Citizen.
See a list of our webcast events
here
.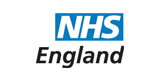 The NHS Citizen programme has been designed and facilitated by NHS England and democracy experts from the Tavistock Institute, Involve, Public-i and the Democratic Society.